Since the Fourth of July is right around the corner, now is the perfect time to start adding patriotic touches to your home! Shop red, white and NEW Fourth of July home decor at Cottonwood Market. From indoor and outdoor decor to party favors and more, we have all the stars and stripes you need to have an unforgettable weekend! Check out our Fourth of July decor to make your home pop at Cottonwood Market:
Dish Out On Stars and Stripes Place Settings
Are you hosting a Fourth of July celebration? Be the hostess with the mostest and shop all the Fourth of July home decor you need to make your place setting patriotic! Shop everything from pretty porcelain plates to festive straws and napkins. We even have red and blue cups so you can enjoy your red, white and BREW!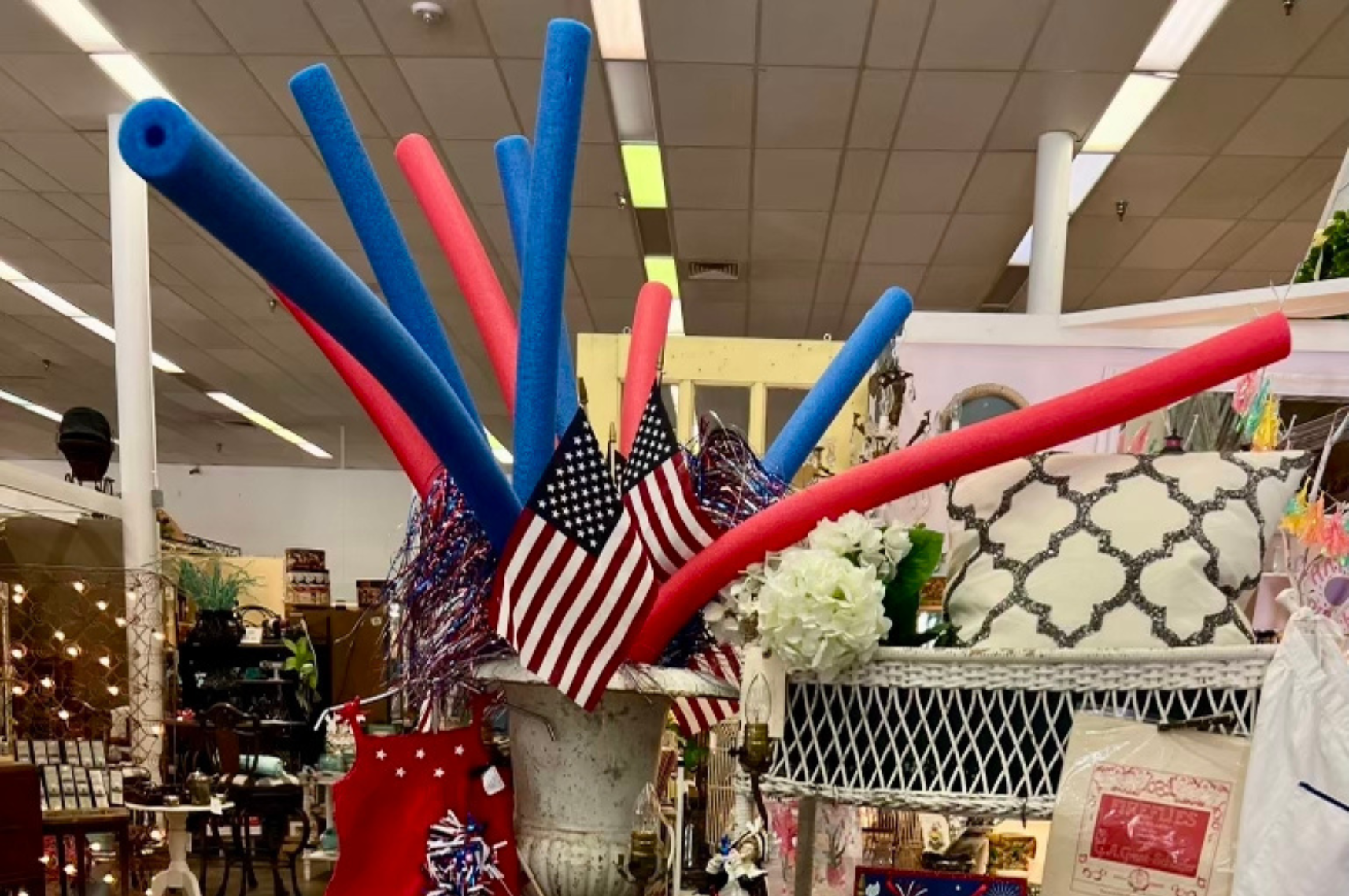 Shop Sparkly Fourth of July Home Decor
Shopping for Fourth of July home decor just got easier. Explore our expert dealer's sparkly decor that will make you want to indepen-dance! Shop Fourth of July-themed baskets, antiques and more. From shiny shakers to pinwheels and pool noodles, we have all you need to have a blast while watching fireworks!
Let Your American Flag Fly High
What's more patriotic than broad stripes and bright stars? There are many ways to show off the American flag around your home. Let it waver outside, hang it on the wall inside, line your sidewalk with them or put a flag in your centerpiece! We even have star-spangled banner wall art that's perfect for your Fourth of July festivities. 
Explore stunning Fourth of July 2022 home decor to make this Independence Day the best one yet! Check out our blog for more home decor and seasonal celebration ideas. Visit us at Cottonwood Market today!