Halloween 2021 is right around the corner and it's time to shop for stylish and spooky home decor at Cottonwood Market. Explore our large collection of Halloween decorations and fall-inspired home decor. Discover everything from pumpkin-themed decor to spooky dishware and pillows. Prep your home for fall and get ready for a festive Halloween weekend at Cottonwood Market:
Discover Boo-tiful Halloween 2021 Decorations 
It's time to treat yourself to spooky fall decor and boo-tiful decorations. Discover traditional and unique decor that will transform your home for the festive season. Shop handmade collectibles and vintage Halloween finds. Elevate favorite spaces with pumpkins, skeletons, and so much more! Not sure what decor piece will fit your style? Ask our expert dealers!
Shop Spook-tacular Home Decor Pieces
Festive-themed pillows are a great addition to any home. They are not only fun and spooky, but they can become a staple for your decorative collection. Showcase your new pillows on your favorite piece of furniture or add them to your table decor. Pair them with our wide collection of Halloween decor, such as a unique apothecary set.
Oh, My Gourd! Explore Stylish and Festive Decor
One of our favorite styles for the Halloween 2021 season is high-quality pumpkin decor! These stunning pumpkins can elevate any home for fall. All of the biggest interior designers are pairing their fall and Halloween decor with these eye-catching velvet pumpkins. Shop stunning fall decor pieces that will wow your guests this holiday season!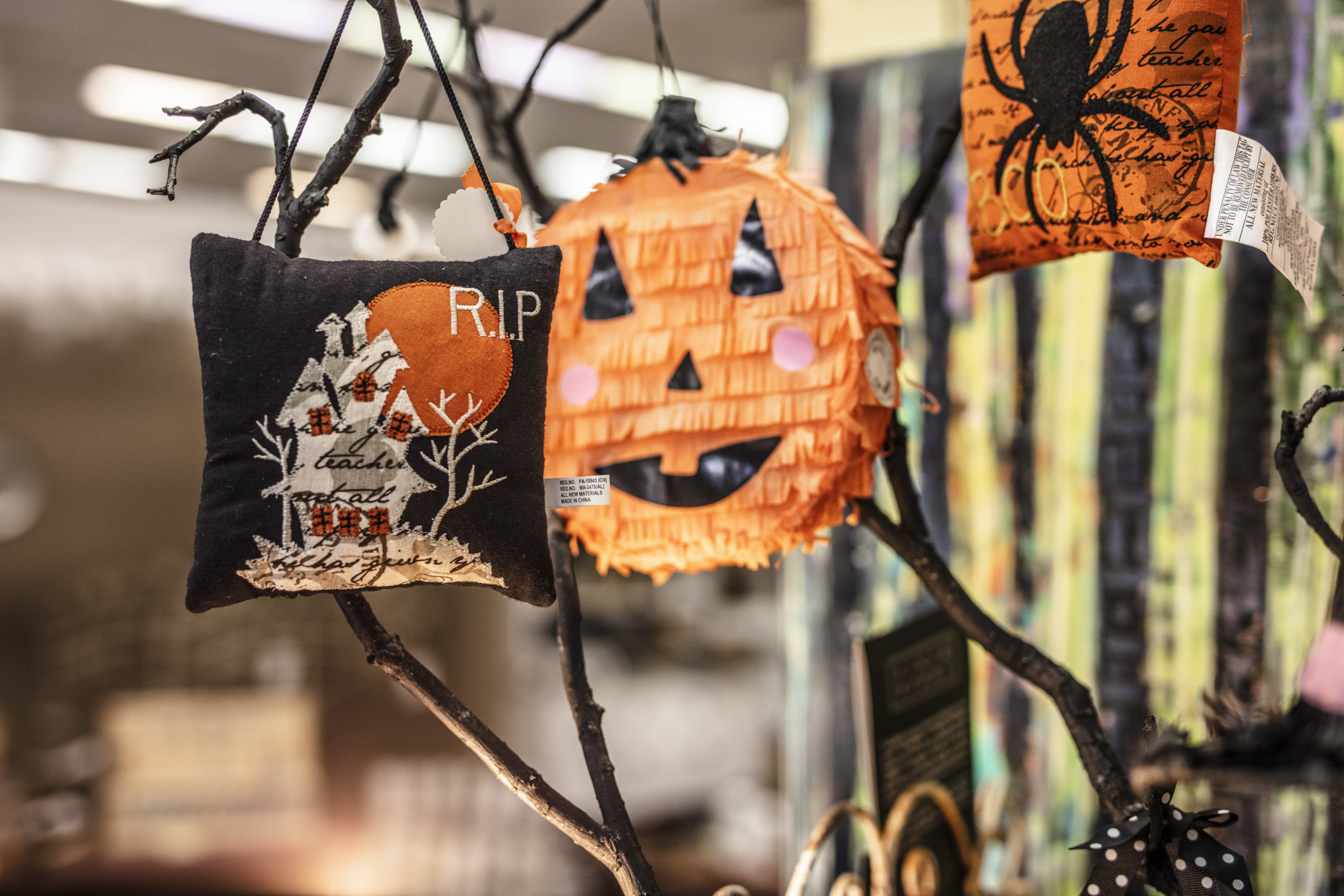 Have a spooktacular weekend shopping for stunning fall styles and boo-tiful decorations. While you're there, jumpstart your holiday shopping and explore timeless antiques and unique gifts. Check out our Instagram and Facebook for more Halloween-inspired styles and holiday gift ideas. Plan your visit today and get your last-minute Halloween 2021 decor at Cottonwood Market!