Mother's Day 2022 is quickly approaching, and we have exactly what you need to make her day special! Whether she enjoys spirited cocktails or a relaxing cup of tea, you'll find the perfect dishware gift for her at Cottonwood Market. Check out our stunning collection of spirited cocktail glasses, decorative dishware, and floral china. Plan your trip to Cottonwood Market and jumpstart your Mother's Day 2022 gift shopping today:
Start Your Mother's Day 2022 Shopping with Gorgeous Glasses
Does your mom love drinking out of exciting glassware? Whether she enjoys a spirited cocktail or a glass of iced tea, you'll find adorable glasses that will fit her personality. You can even find a set of glasses that she can add to her collection.
Beautiful Plates that Mom will Love
Enjoy browsing our large collection of decorative plates. Whether Mom loves florals or traditional china, you'll find the perfect tableware set for her home. Liven up her spaces with vibrant patterns and stunning florals.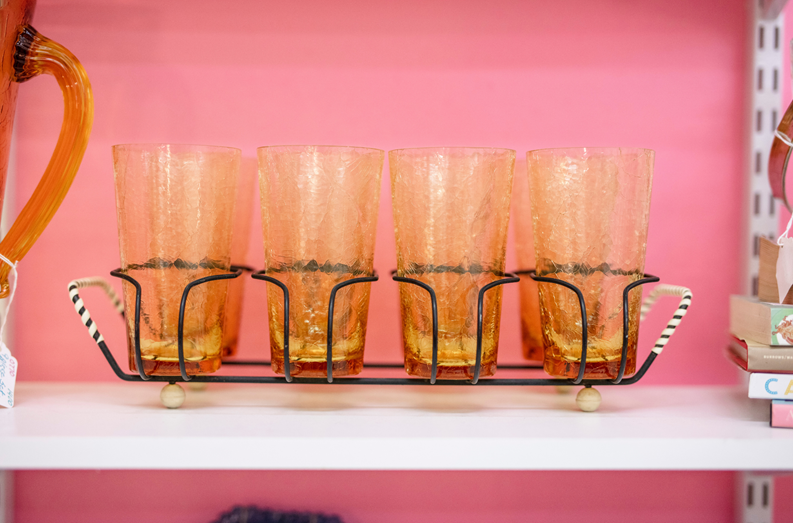 Colorful Glassware that will Make Mom Shine
There's nothing more satisfying than giving your Mom the perfect gift! Colorful glassware is a unique gift that Mom can enjoy on display or for special occasions. Unsure of which styles to choose from? Ask our expert dealers how you can choose the perfect gift that will fit Mom's home. 
Fine China for an Extraordinary Mother
Don't worry if your mom has a large collection of fine china. You'll be able to shop hard-to-find patterns and vintage and antique china collections Mom has been searching for. Add to her collection or help her start a china collection with matching tableware sets. 
Discover how you can make Mom's day by shopping for the perfect glassware and tableware gifts at Cottonwood Market. Check out our Instagram and Facebook for more Mother's Day 2022 gift ideas and plan your visit to Cottonwood Market today!