Whether you're new to the world of antiquing or a seasoned collector, you might be wondering how to implement vintage and antique styles of furniture and decor into your space. At Cottonwood Market, we offer an eclectic selection of home furnishings that complement a wide range of personal styles. In today's blog, we share interior design ideas to transform your space with Cottonwood Market: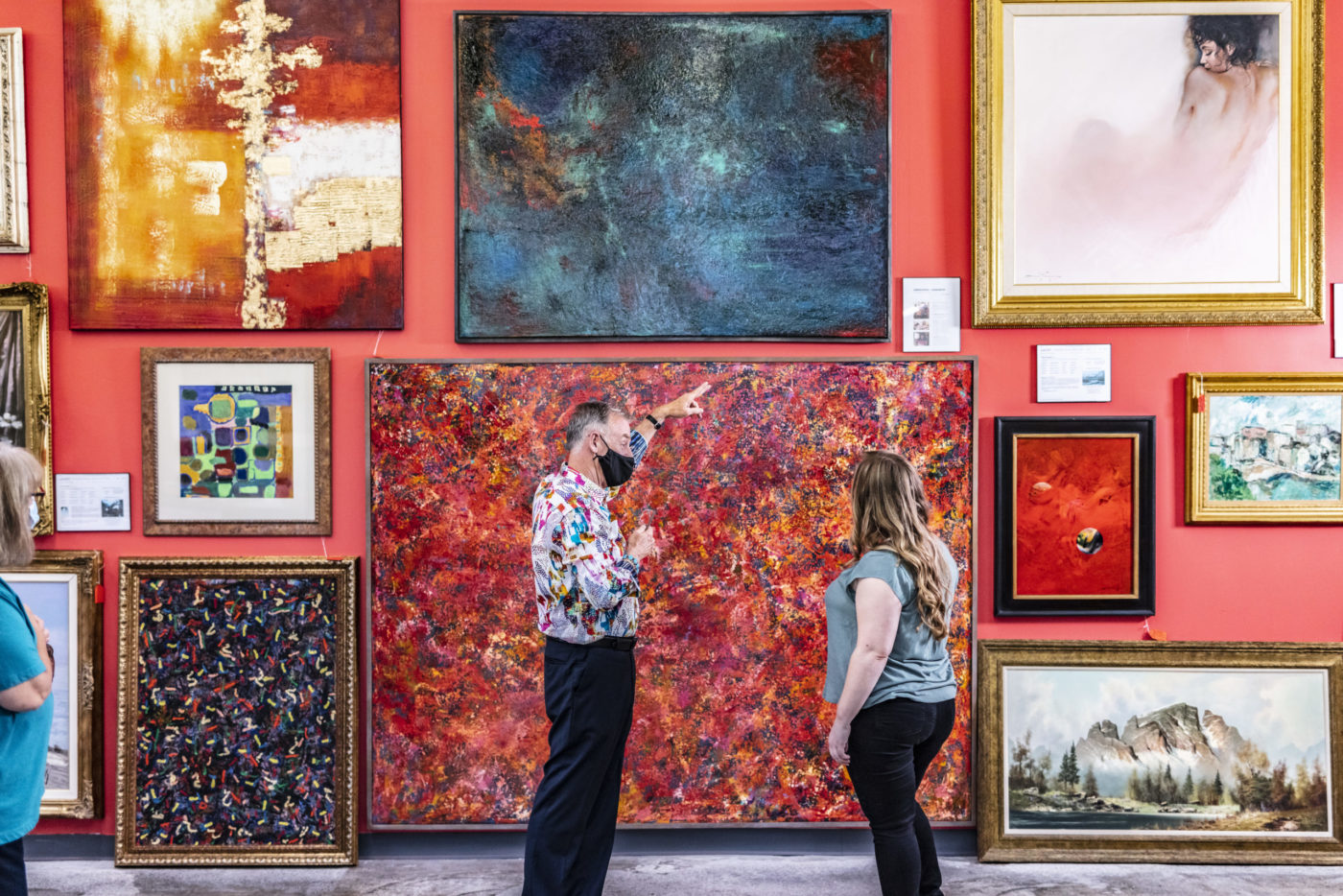 Statement Art Pieces Let Your Personality Shine
Walking the aisles of Cottonwood Market, you will likely notice the beautiful original artwork that covers many of our walls. Art is a classic way to make a bold statement in your home by leaning into what sparks your own interest and curiosity. Whether the piece is acting as a conversation starter, or simply combines the colors of your home in a beautiful way, a bold statement art-piece can transform a room entirely. By shopping at Cottonwood Market, you have access to original art at amazing price points. Visit our multiple galleries and browse our captivating selection of antique and original artworks!
Antique Furniture Brings Character and Instant Charm
Antique furniture pieces have stood the test of time – literally – and bring an instant sense of character and charm you simply will not find at a department store or furniture outlet. Due to its longevity, the furniture truly becomes a piece of history you are investing in. Not only are these pieces good for the environment since they're repurposed, but you're also likely purchasing furniture that is made with the highest quality materials. Whether you're shopping for true-antiques, eccentric vintage pieces, or something in between, we encourage you to discover all your exciting options by visiting us today.
Hand-Crafted, Imported Rugs Can Bring Your Entire Space Together
If you needed any more convincing as to why you should check out Cottonwood Market, our Persian rug gallery will likely do the trick. Browse beautiful, hand-crafted, imported rugs in all shapes and sizes that check off all your interior design ideas. Area rugs are one way to add instant warmth to any space. Rugs often play on the color-story of your home and can act as the piece of your design that brings everything together. Take a stroll through our rug gallery today to find the perfect addition to your home.
With hundreds of booths to browse, your interior design ideas at Cottonwood Market are seemingly endless. Including vintage and antique furniture pieces into your home's design is a fantastic way to express your individuality. Not only do you benefit from the quality of the antique pieces but you are also able to find your home's uniqueness and charm. Looking for more interior design inspiration? Follow Cottonwood Market's Pinterest and share your home's style by using #cottonwoodmarket on Instagram!