Spring is finally here, and we're excited to share our large collection of Spring home decor. Refresh your home with the latest styles and the brightest prints. Stop by today to discover how you can revamp your home for Spring at Cottonwood Market:
Sensational Spring Home Decor
Our spring home decor guide is full of exciting trends that you don't want to miss out on this season. This spring, focus on the colors and history of your items. Spring colors include warm pinks and oranges, cool blues and greens, and pops of yellow and purple.
Bright Florals
Brighten your home with pops of yellow and green this spring. Incorporate these spring colors by browsing through our floral arrangements. Cottonwood Market has you covered whether you're looking for artificial or fresh flowers. Place your fresh flowers in rooms with open windows and showcase your artificial flowers in rooms with less light. Your home will be joyous when you bring in bright floral arrangements.
Eyecatching Art
When looking for new additions to your art collection, choose cheerful and bright pieces. Spring design is all about color and how you use it. Find art that matches your design style and brightens your favorite spaces. 
Green Hues
Green is our favorite color this season! Browse our various collections of green home decor at Cottonwood Market. Green hues match best with warm yellows and calm blues for the perfect spring design. Shop for your new favorite table decor and pair them with floral furniture and art.
Modern and Rustic Furniture 
Change up your spring design style with modern and rustic furniture. At Cottonwood Market, you'll find expertly-curated furniture for your next room makeover. A helpful spring home decor tip is to add pops of purple to your home. 
Our Favorite Spring Home Decor Pieces
Spend time with your family and friends around your new antique furniture in the new season. Shop refurbished and restored antique furniture to add character to your spaces.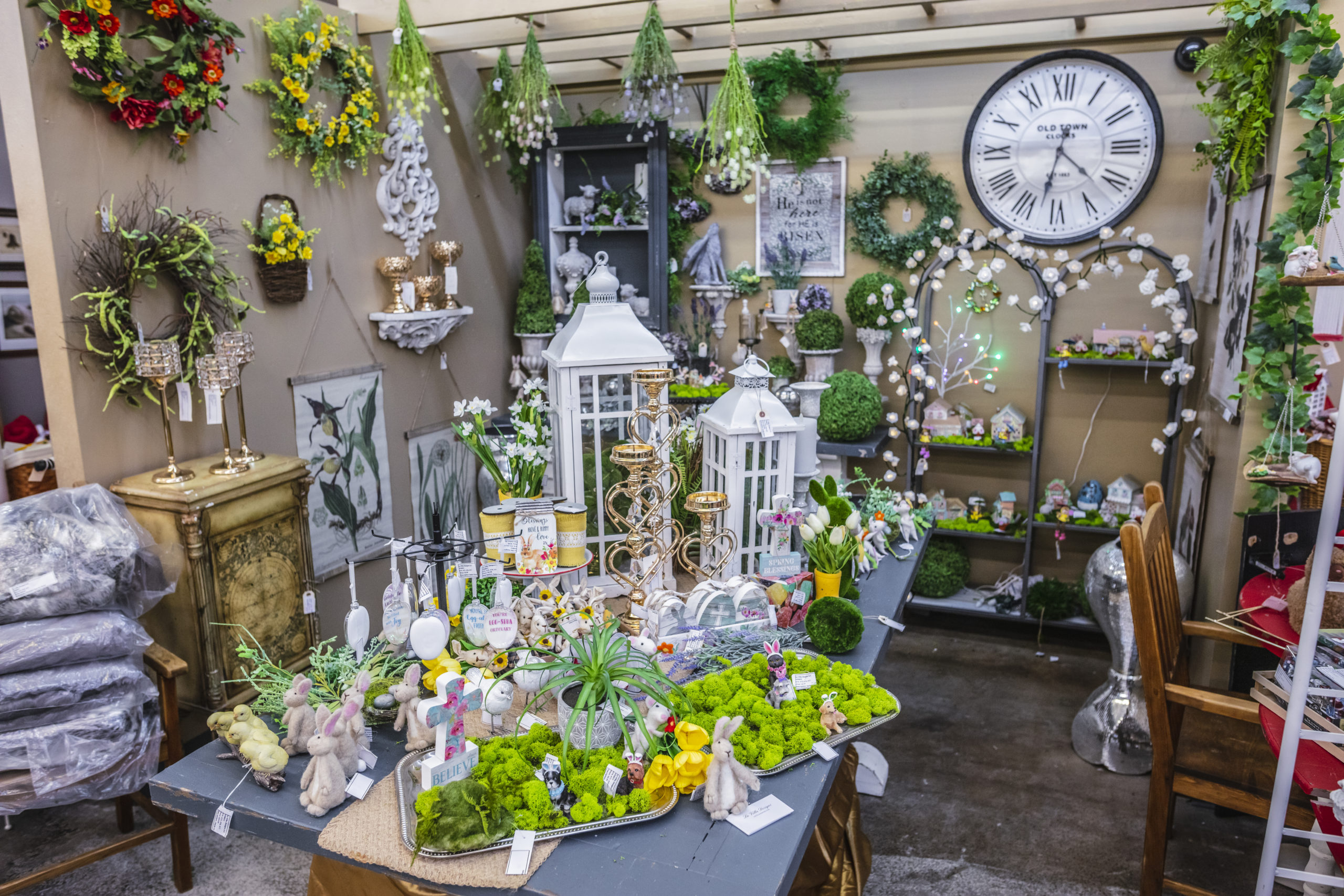 Enjoy shopping at Cottonwood Market this spring for the latest home decor. Plan a weekend trip and discover your new design style this season. Check out our Instagram and Facebook for more design ideas, and plan your visit to Cottonwood Market today!